Welcome to 3A English!
I'm James, Co-founder and creator of the 3A Hospitality English Program. I'd love to show you around a bit! Let's have a look at what we do.
Here, you can try some demo content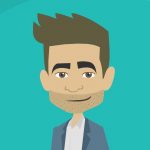 Get started by checking into a demo account! Please use this account to try out some of the features of this website.

USERNAME: demo PASSWORD: demo